We are going to see the typical breakdowns of Indramat equipment. In order to carry out preventive maintenance, it is important to know the faults that occur most frequently in this type of device.
The most classic incidents in the DIAX04 HDS and DIAX03 DDS drive controllers are the following:
Does not turn on the display.
Alarm F860 or F861.
"-" A dash appears on the display.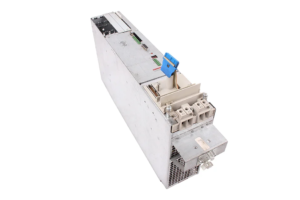 These three are examples of the typical breakdowns that occur in these models, which could be avoided by performing preventive maintenance. This maintenance will avoid unexpected and unwanted stops in production lines.
On the other hand, in some cases, the components and the board are so damaged in the breakdown that it is very difficult to repair them. Once this happens, there is no other option but to replace the equipment, with the consequent extra cost compared to a repair, which in turn, would have been avoided with preventive maintenance.
Indramat equipment maintenance.
This preventive maintenance consists of the change of components that due to their chemical composition have a limited durability in terms of the number of working hours and the temperature they withstand. Opto-electronic components are also changed, which by their nature have wear and tear due to working hours.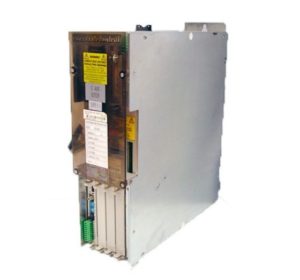 On the other hand, a deep cleaning of electronic plates is also carried out, which will avoid the problems derived from corrosion by chemical elements in the environment that are deposited on them (fats, oils, metallic powders, humidity, etc.…). We will also avoid possible short circuits or insulation losses that could occur due to these elements.
Finally, it is also very important that the ventilation systems of the equipment are in perfect condition, to avoid overheating that ends up causing breakdowns. Preventive maintenance with the change of cooling components, cleaning of heatsinks and change of thermal dissipation paste avoid numerous breakdowns and premature wear of the components.
Today we have seen the Indramat equipment, but we will explain more typical breakdowns of other equipment and components of the most common brands on the market. And remember that you have us at your disposal for any query FROM THIS SAME LINK.