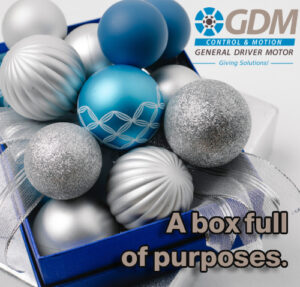 It was almost yesterday when GDM set a series of resolutions for 2022. The speed that time acquires seems incredible. Indomitable and rigorous, he does not understand breaks or truces, he only understands his rhythm. Only he knows that the purposes are just a piece of paper if they are not taken into action.
When we look at a new period we always tend to compromise with a certain ease with our friend time. But he is an implacable friend and does not forgive. As soon as we're engaged he begins to chart his course and doesn't wait.
For this reason, at GDM, the entire team was launched from day one to achieve the objectives set. That these objectives were not mere purposes, but the axis of our processes, has been the melody of our song in 2022.
A year of growth.
This year we promised to improve, we have achieved it. Our business has grown by more than 31% compared to the last financial year. But it is the figures that support that 31% that make us smile knowing that we have fulfilled the purpose, that the results have been those sought from the beginning. Well, they have really been even better than what our goal was.
Our way of doing things is aligned with what our customers expect, which is why we are currently about to close a year in which our NPS index has once again improved, reaching levels of excellence.
GDM works for customer satisfaction.
The satisfaction of our customers is what moves us and we know what is going to guarantee that we can continue to grow and function. Reaching and maintaining levels of excellence in this field is key for us. We refer to the tests, we have an NPS index of 71 points. And it is nothing, but it is not easy to maintain this index, although we will strive this year to continue improving.
We are pleased to know that our clients and collaborators continue to trust us, but this year we have also grown significantly. We have met more than 200 new customers who have started to trust GDM. With these, our portfolio is already close to 2,000 clients. Repairing servomotors, electrospindles and all industrial electronics is the axis of our activity, and we have made an effort to do so at the highest possible level of quality.
Our efforts to get closer to our customers, our presence at various fairs and our effort to tell how we do things at GDM have served to get closer to more customers this year. GDM's family of satisfied customers continues to grow.
We never stop solving problems, and this year we have opened and solved more than 4,000 repair parts. Each one of them is a problem solved for our clients, and that encourages us to continue.
The international jump
We have been working throughout Europe for many years, although this year we have made an energetic leap into the European and Asian markets. In this year 2022, our brand and our logo are a registered trademark at European level. GDM is not going to stop, we want to be the leaders and that is the only objective. We know it, but we want to prove it.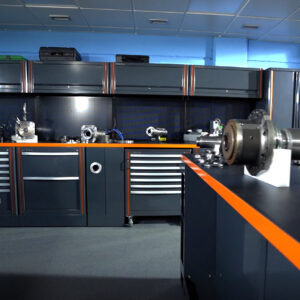 For this reason we continue to grow and improve both our team and our facilities. We now have a repair and assembly room for spindles and spindles. We have already told you about it in various articles published on our social networks, and you can be sure that we will continue to provide you with more information about this cutting-edge space.
We can only wish you a very Merry Christmas in the company of all your loved ones, and as we tell you in our video, that distance is not a barrier.

Happy New Year 2023.