Support the SDGs is something that we are clear about. Surely the concept of SDGs– Sustainable Development Goals sounds familiar to you. In addition, we are sure that you have seen these square logos in many places. But do we really know what the SDGs are?
Let's see the normalized explanation. The SDGs are a set of priorities and aspirations to promote sustainable development at the global level agreed with the UN until 2030.
The dimensions on which these sustainable development goals are applied are three:
ECONOMIC.
SOCIAL.
ENVIRONMENTAL.
And all these dimensions are focused on a series of very specific objectives
human dignity,
regional and global stability,
a healthy planet,
fair and resilient societies,
prosperous economies.
Obviously to all of us it may seem more than justified and necessary to support the SDGs, since they seek an end more than desired by all. And it is the responsibility of all of us, not only to take care of our planet, but to transform it into something better.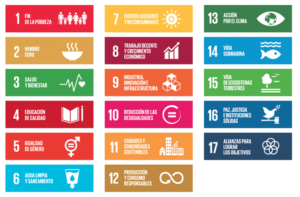 But as always in all life there is a "but". Support is not the same as making them yours. Develop them from the depths of a company. Put them in the soul of the company's business strategy. Although in this type of intention we always find a subliminal background of daydreaming, of utopia, which in the end disconnects us from the reality of the company from these desirable pretensions.
Let us not forget that, as soon as we look closely, our environment, our society and our planet desperately ask us for respect and care. And if these sensations seem desirable to us, it is coherent to support them, and even more so to apply them.
For all these reasons, at GDM we have thought that what is consistent is not only to support the SDGs, but to make them our own and incorporate them into our way of doing things and into our business model. At GDM we have decided to go one step further, to assume a change that leads us to sustainability. And we assume that any step, no matter how small, if it is headed in the right direction, helps everyone.
How to support the SDGs in GDM?
In an exercise of pure coherence, our own values lead us to support and assume the SDGs. The best way is to integrate them into our own strategic planning, and we have done so as is deduced from the values of GDM.
But we want to go further, we want the activity of our company to be impregnated with these objectives, investigating opportunities and even developing markets based on these objectives. In this way we believe that the objectives will become vital for us.
All this is going to lead us to develop a culture change, but deep down this is what commitment implies: a change.
We understand that we are in a first phase, and that going from support to incorporation entails a process. That is why we have to look for indicators that allow us to measure the evolution and feel the fulfillment of our roadmap. And we cannot forget the obligation to incorporate the message in our communication, since we are going to bet heavily on this change of culture in the company.
Incorporate the SDGs.
We are underway and we are going to follow some clear and thoughtful steps. In addition, we feel that taking this incorporation step will bring advantages for our company. It will allow us to interact with interest groups, but it will also open up new opportunities for us by promoting more stable business and social ecosystems.
We are ready to bridge the gap between support and action, and to do so we have already begun to identify the goals that matter most to GDM. Those in which we can have the greatest impact.
For this, we are going to make an effort to thoroughly understand those objectives on which we will focus. Expanding knowledge and becoming aware of them will allow us to achieve success in our mission.
Obviously, being consistent with our decisions, we will not only apply our strategies to our model, but we will also look for suppliers who share our values ​​and feel our same concerns.
Our own activity itself is already focused towards investing in climate mitigation. Thanks to the repairs we managed to reduce the carbon footprint in production. With the proper functioning of the equipment, we reduce energy consumption. We eliminate the generation of waste and garbage. And we ourselves apply recycling principles in our production processes.
We have to draw up a strategy linked to social development so that new business opportunities appear and also for society, within a sustainable ecosystem for all. Sustainability has to concern us and we are committed to this.
We are committed, because our mission, vision and values ​​are aligned with these objectives. Supporting the SDGs and believing in them is the solution, and let's not forget that at GDM, giving solutions.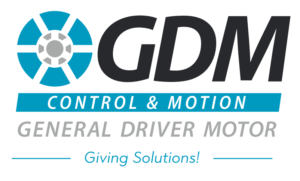 Soon we will tell you more about our goals.