Let's see how we develop preventive maintenance analysis at GDM, in this case of Siemens equipment. In this article we describe the typical failures from the electronic aspect of Siemens equipment, and specifically of the SINAMICS S120 / S150 models. Knowing the possible breakdowns is the way to achieve excellence in preventive maintenance. In addition, now we are precisely in those months in which maintenance tasks are more than necessary.
Fault codes in Siemens equipment.
Let's see what are the typical fault codes in Siemens SINAMICS S120 / S150 Series drivers.
Bypass to earth. F 30021
I2t F 7805 overload power stage
Cannot find power F 7800
Overvoltage 24vdc F 30043
Duration of fan use reached F 30042
These are examples of typical breakdowns that occur in these models, which could be avoided by performing preventive maintenance. This maintenance will avoid unexpected and unwanted stops in production lines.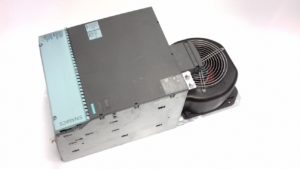 On the other hand, in some cases, the components and the board are so damaged in the breakdown that it is very difficult to repair them. Once this happens, there is no other choice but to replace the equipment. This will generate the consequent extra cost with respect to a repair, which in turn, would have been avoided with preventive maintenance.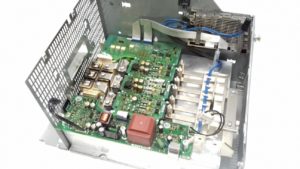 This preventive maintenance consists of the change of components that due to their chemical composition have a limited durability. Always with respect to two variables, which are in terms of the number of hours of work and the temperature they support. Opto-electronic components are also changed, which by their nature have wear and tear due to working hours.
We have to highlight that another important operation is carrying out a deep cleaning of electronic boards. This action is necessary to avoid problems derived from corrosion. This is normally given by chemical elements in the environment that are deposited in them (fats, oils, metallic powders, humidity, etc …). We will also avoid possible short circuits or insulation losses that could occur due to these elements.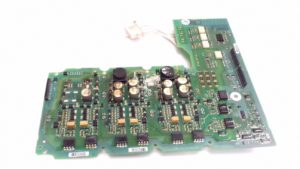 It is also very important that the ventilation systems of the equipment are in perfect condition. The reason is to avoid overheating that ends up causing breakdowns. Preventive maintenance with the change of cooling components, cleaning of heatsinks and a change of heat dissipation paste prevent numerous breakdowns and premature wear of the components.
If you have problems with this type of driver, we can help you, we know perfectly its maintenance and repair. But remember, do not wait to have to carry out corrective maintenance, that will have implied a breakdown and extra production costs. Preventive maintenance is the solution. In any case, you can always count on us to help you solve the problems. From RIGHT HERE we can help you.