Our electrospindle repair service is among the highest quality on the market. GDM is pleased to continue to have the trust of more and more customers. In this post we want to remind you that in addition to servo system repair and remanufacturing services, which all our clients already know perfectly, we also have other specialized services.

Electrospindle repair.
One service that we are especially proud of is the repair of electrospindles of different makes and models. Spindles or electrospindles are our specialty, and our clients are totally satisfied with our services. At GDM we have a large stock of spare parts in order to offer a fast and quality repair. And above all fast, being at the forefront of the market response time.
Our experience is extensive in the repair of electrospindles of any brand. We have resolved incidents of our clients in an important range of sectors, such as wood, metal, aluminum, glass, etc.
In the images in this article you can see some of the equipment repaired from our workshop. Every day more and more people trust GDM and we would like to count on you as well. Trust our brand, as many others are already doing, because at GDM we continue to provide solutions.
If you want to know more about our services, visit our website in depth. In our news section we are continuously including information on the most typical breakdowns, as well as tips to keep your equipment in perfect condition. And if you have any specific questions or questions to ask us, please do so from this same form. We will reply to you quickly.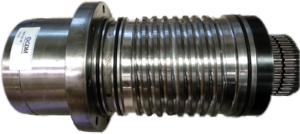 And if you want us to talk about a specific topic, you can also ask us. We will be happy to expand our articles.